'Did you know the average person spends 4 years of their life looking down at their cellphone?'
The powerful opening words of Prince Ea's now viral video Can we auto-correct humanity? speaks about the overpowering nature of the virtual world.
Cyber-awareness has become a recent trend whereby individuals urge others through song, videos or testimonials to become conscious of the power and space we are increasingly affording to the virtual lives we lead and the mobile devices linking us to them. Disconnecting is a hard thing to do in a world where everyone around us is physically present but otherwise occupied within the confines of cyberspace, spending more time documenting their everyday life on the internet than actually living in the moment.
Nonetheless, you might be surprised to find out that smiles, unexpected friendships and life changing experiences are closer than you think… all you need to do is keep your head up and not let them pass you by. This got us thinking of fun yet simple ways of unplugging and reconnecting with the tangible world.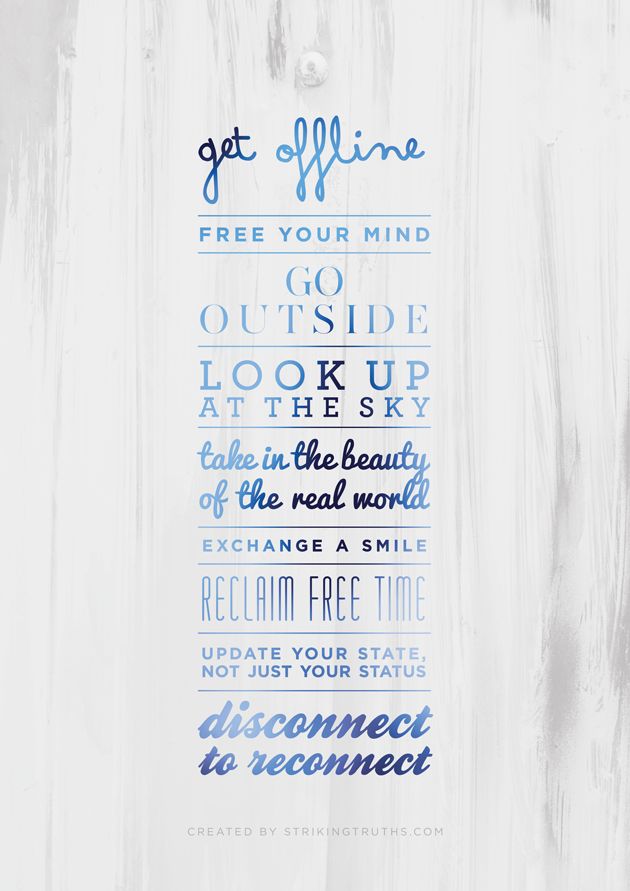 And so Friday's UNPLUGGED came to life.
The premise is simple: every Friday, Zestologï will propose creative ways to reach out and reconnect with others without using mobile phones or the internet as a crutch. We hope this opportunity will allow you to re-explore the wonderful world of hand written notes, real smiles (not emoticons) and speaking with people over coffee as opposed to over chat or Skype.
Challenge accepted? Then follow us on Facebook, Twitter and Pinterest today.
Photo credit: PsyMontreal on Pinterest